Axalta Coating Systems (formerly known as DuPont) is a chemical company that makes rubbers and plastics. They currently sponsor the #88 Hendrick Motorsports Chevrolet driven by Dale Earnhardt Jr. Axalta has served as a sponsor for Gordon since he debuted in Cup in 1992. ACS was originally the chemical division of DuPont, with which HMS had a contract. In 2013, DuPont sold its chemical division to The Carlyle Group, where it became Axalta. Axalta is the same sponsor as DuPont.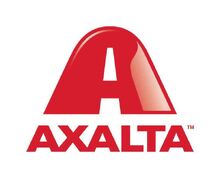 Paint schemes
Edit
When Axalta Coating Systems started sponsoring Jeff Gordon they used the 2009-2011 paint scheme used by gordon. In 2014 the paint scheme changed up dramatically when it was unveiled in which Sam Bass deaigned the new axalta paint scheme. It was called "Brilliant Flames'. The Brilliant Flames scheme was used from 2014-2015. For 2016 Axalta changed its sponsorship from the 24 to the 88. In late 2015 Dale Earnhardt Jr's 2016 Axalta paint scheme was revealed in which it is currently called"'Solar Fare" and currently is being used. In 2015 Regan Smith ran an axalta paint scheme at the 2015 Axalta 200.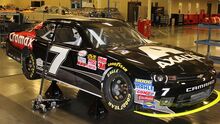 Special schemes
Edit
Axalta Coating Systems has used notiable special paint schemes over the years.